Party? Festival? or Corporate Event?
The cards await.....
 
I am available for hire for private events.  Book your event today at Eventsource.ca.  I am happy to provide a tarot reading service at your party or event!
I am a Professional Tarot Reader, and this is my livelihood, so I take my role very seriously. I read at many festivals and events around the city, so am used to reading for large numbers of people, offering concise and meaningful readings.
Reading at events if far different than my private practice readings, given the number of people one must read for, as well as offering a fun and upbeat reading and experience. I am happy to speak with you about your event and the service I can provide to make it special and enjoyable.
I look forward to hearing from you!
**All Private events are booked through my Promokit at Eventsource.ca. Please visit my profile on Eventsource.ca for information on prices and packages.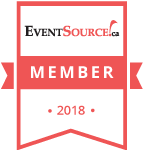 This is what what event promoters have had to say...
---